Is a used car dealer responsible for selling a van with defective tires? A divided Georgia Court of Appeals recently weighed in on this question, declaring that dealers are not negligent when they fail to perform a basic inspection that would show a vehicle they sold had the wrong make and size of tires.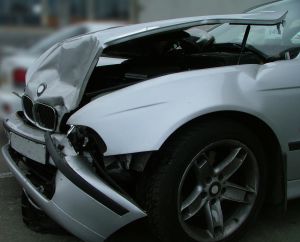 The court's decision arose from a fatal 2008 accident involving a Chevrolet Sport passenger van. In 2006, Redding Swainsboro Ford Lincoln Mercury acquired the van as a customer trade-in. Redding then sold the van wholesale to another dealer, S&S Auto Sales. S&S in turn sold the van to a passenger transportation company. The company used the van to transport workers to a poultry processing plant. In May 2008, the driver lost control of the van when the tread belt on the left-front tire separated. The van crossed the opposing traffic lane and crashed into a tree. One of the eight passengers died and the other seven suffered serious injuries.
According to the passengers, the tire that failed was designed for a smaller passenger vehicle. The van required light truck tires. Neither the van's current owner nor the two used car dealers that previously owned the vehicle noticed this defect.