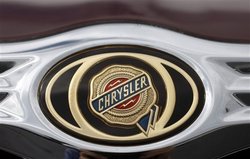 In a summer that has seen several dangerous and defective product recalls, Chrysler recently recalled nearly 600,000 vehicles involving five models in the United States.
The recall includes the Dodge Grand Caravan minivans and Chrysler Town and Country minivans for the years 2008 and 2009. These vehicles have the potential to catch fire due to a problem with the sliding door electrical system.
Also included are the Chrysler Jeep Wranglers for 2007, 2008, 2009, and 2010. These jeeps could experience brake failure as a result of leaking brake fluid.
Additional vehicles involved in the recalls are the 2007 Dodge Caliber and 2007 Jeep Compass. Reminiscent of Toyota's recent problems, the Caliber and Compass are being recalled because of sticky accelerator pedals.
Chrysler issued a statement that owners of these vehicles would be contacted by the end of June and repairs will be made for free. To determine whether your vehicle is included in the recalls you can contact Chrysler at 1-800-247-9753.