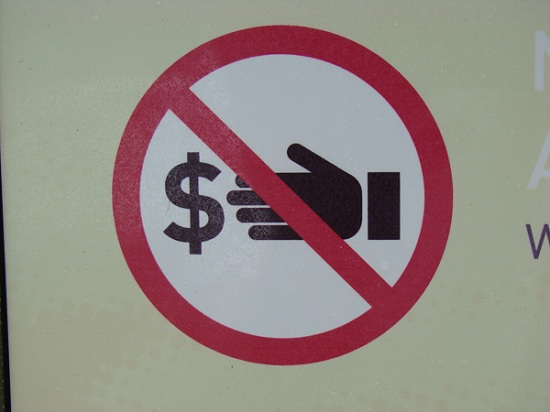 A darker side of international business was recently exposed when the Associated Press obtained a recording of a lawyer, Jorge Hernandez Martin, for Baxter International, a leading U.S. drug manufacturer, offering to pay an opposing expert in a lawsuit if he would leave the country on a key court date to undermine the case. Ironically, Baxter International champions itself as a promoter of global anti-corruption efforts. The lawyer in the recording, Jorge Hernandez Marin, told the expert to buy a ticket to New York with his wife and then call and lie to the judge telling him his son had broken a leg in an accident and that would be why the expert could not accept the assignment.
The expert the lawyer was discussing this plan with was Rafael Aspura Alvarez, an expert witness for the company Translog, a trucking company, which is involved in a 25 million dollar suit with a Baxter in Mexico in which the pharmaceutical company alleges that Translog, because of ongoing financial problems, did not meet the terms of their contract by refusing to pick up and deliver critical supplies to kidney disease patients so were therefore forced to find other shippers. Translog counter this contending the contract gave their company exclusive rights to transport Baxter drugs in Mexico therefore it was violated. During the meeting the lawyer also offers him a trip to Las Vegas if he would rather go there rather than New York, and also tells him that he will double whatever the other side is paying him.

Hernandez-Martin has not commented on the matter, but Baxter has international has addressed the issue responding, "The offer to engage an expert was not intended seriously, and the lawyer had no authority to offer it or act on it. It does not constitute bribery under Mexican law and was never acted upon." Though on the recording Hernandez-Martin tells the accountant that he has an "open letter" from the company and the company was in fact aware of the offer.
At this point Hernandez Marin has not been accused of any crime, though under the U.S. Foreign Corrupt Practices Act, it is illegal to bribe foreign official to obtain or retain business though officials are unsure if the act would apply in this particular situation. We can only hope that this kind of shady backroom dealing is not the norm in international business litigation.