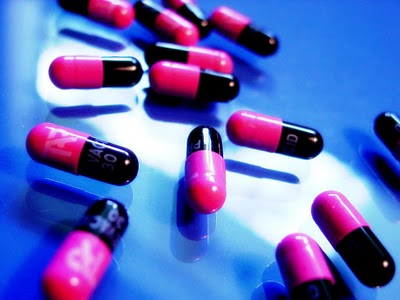 In a 5-4 decision on Thursday, the United States Supreme Court ruled that manufacturers of generic pharmaceutical drugs could not be sued under state law over allegations that they failed to provide adequate label warnings about potential side effects. This ruling should be of a great concern to anyone who uses generic pharmaceuticals.
In the original lawsuit, Gladys Mensing, alleged that taking a generic form of metoclopramide, a common drug used to treat heartburn, gave her a severe neurological movement disorder. None of the generic manufacturers and distributors of metoclopramide made any effort to include warnings on the label for metoclopramide. Manufacturers of the generic metoclopramide, Teva Pharmaceutical Industries, UDL Labratories, and Actavis Inc. argued that federal law barred such a suit becausethe drug is approved by the FDA, (federal law requires generic drugs only to have the same labels as their brand name equivalents). They argued that because government regulations only require them to have the same label on metoclopramide as is on its brand name equivalent, Reglan, that they had no duty to include additional warnings for their generic form of metoclopramide.
The majority of the court, including Justice Clarence Thomas, who wrote the opinion, sided with the pharmaceutical companies. Thomas stated in his opinion that the federal drug regulations applicable to generic drug manufacturers directly conflict with and thus pre-empt state lawsuits. The net effect of this opinion is that it gives generic drug manufacturers zero liability for medication injuries that could have been avoided by an updated warning label.

This decision is a huge blow to product liability lawyers and especially troubling for the American consumer. In the United States, 7 out of 10 prescriptions are filled with generic medications rather than brand name drugs. So in any instance where the warning on a generic drug label is inadequate, a patient who has a generic version filled by his pharmacy and is then injured has no claim for those injuries. The logic behind this decision is baffling, considering the fact that if the pharmacy filled the same prescription with the brand name version of the drug rather than the generic, and the patient suffered the exact same injury, he or she would have a claim against the drug manufacturer.
Though some might suggest that the obvious thing to do would be to buy name brand over generic, this is easier said than done. Considering the tough economic times many are facing, and the huge cost savings in buying generic drugs. Take for example the cholesterol drug Mevacor. A 30 pill for prescription of brand name Mevacor costs approximately $123.00, while the generic costs 41.00, for a total savings of $82.00 a month or $984.00 a year. In addition, many health insurance plans have no coverage for name brand drugs, essentially forcing people to either use generics or pay full price for name brand pharmaceuticals.
The entire Court agreed the outcome of this case made little sense. The dissenting opinion, authored by Justice Sotomayor, focuses on the fact that whether "consumer harmed by inadequate warnings can obtain relief turns solely on the happenstance of whether her pharmacist filled her prescription with a brand-name or generic drug." It appears the majority believes this problem should be corrected by Congress. We can only hope that Congress will protect the American consumer by fixing this generic drug loophole.